Brad Henry
Managing Partner
Natural Capital
Little Rock
Age: 39
Brad Henry
Economic theory and policy captured the fancy of Brad Henry as he progressed through school. Theory married finance unexpectedly, Henry said.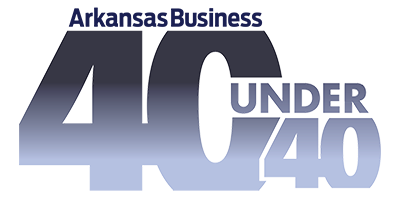 See more of Arkansas Business' list of rising stars at
Presenting the 40 Under 40 Class of 2020
.
Today, the Little Rock native is managing partner at Natural Capital, which raised $6.8 million last year through an equity offering to buy the 212,906-SF Doctors Building in midtown Little Rock.
Before helping launch the private investment firm last year, Henry worked for five years as vice president of development finance at the Arkansas Development Finance Authority. There he managed the state agency's $120 million-asset venture capital and economic development loan portfolio.
Before joining ADFA in 2014, Henry worked as an equity research associate at Little Rock's Stephens Inc. for nearly a year after a six-year stint as a finance analyst and senior policy analyst at the Arkansas Economic Development Commission.
He graduated with a bachelor's degree in financial economics from Hendrix College in Conway in 2003 and with a master's in economics from the University of Arkansas at Fayetteville in 2006.
Henry is on the board of directors of the St. Luke Child Care Center in Little Rock and helps coach youth baseball at Junior Deputy.