Reggie Hill
VP, Marketing & Enrollment
University of the Ozarks
Clarksville
Age: 38
Reggie Hill
It tooks some doing to persuade Reggie Hill to leave his native state for a job in Clarksville, Arkansas — "because when you are a Floridian you don't leave Florida," he said.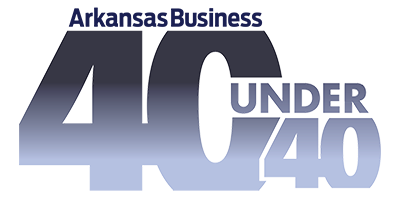 See more of Arkansas Business' list of rising stars at
Presenting the 40 Under 40 Class of 2020
.
But his attitude toward Arkansas has changed as much as the student body at the University of Ozarks since he became its vice president of marketing and enrollment in 2016.
"I traded in the small BMW and bought a 4Runner Off-Road. I've vowed never to go to Universal Studios," he said.
Ozarks President Richard L. Dunsworth hired Hill away from St. Leo University, Hill's alma mater. Combining the art of marketing and the science of analytics, Ozarks has bucked the national trend of declining enrollment and transformed the student body from about 85% white to 50% nonwhite.
"I think I'm one of the few who carefully blend the art and the science together, and that beautiful sentence is why we are able to be one of the few [colleges] that have record enrollment," he said.
Hill is working on a doctorate in leadership studies at the University of Central Arkansas.