Eric Hurley
Supply Chain Adjunct Professor
University of Central Arkansas
Conway
Age: 32
Eric Hurley
Eric Hurley loves being involved in the growth of central Arkansas, and downtown Little Rock in particular.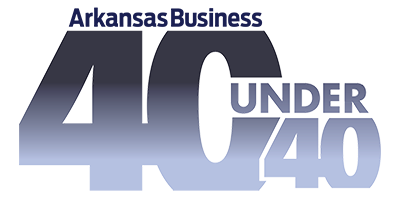 See more of Arkansas Business' list of rising stars at
Presenting the 40 Under 40 Class of 2020
.
That's why he serves on the board of directors of the Museum of Discovery and recently joined the nonprofit Downtown Little Rock Partnership.
He is guided in his life by the notion that it's about other people. "Just having a focus on others and those around you, and whatever impact or however you can help others around you, I feel it's going to benefit you, yourself, and the people around you in the long run," Hurley said.
In addition, he cited his desire to "make an impact" as his reason for wanting to teach. Hurley recently accepted a job at the University of Central Arkansas and will teach his first class in August.
He earned his bachelor's in civil engineering from the University of Arkansas and his master's in business administration from UA Little Rock.
Hurley is the former senior manager of business excellence for Welspun Tubular in Little Rock. He worked there, in a variety of roles, from 2014 through April.