Kristen Kennon
CEO & Owner
iRealty Arkansas
Little Rock
Age: 37
Kristen Kennon
Maternity leave sparked a career change for Kristen Kennon in 2013. Instead of going back to her job as director of parks and recreation for the city of Jacksonville, she went into residential real estate sales.
The move "allowed me the opportunity to be in charge of my own time," said Kennon.
Three years ago, the Jacksonville native acquired sole ownership of iRealty Arkansas and as CEO has grown the business into a staff of more than 180 agents with offices in Little Rock, Sherwood, Benton, Cabot and Hot Springs.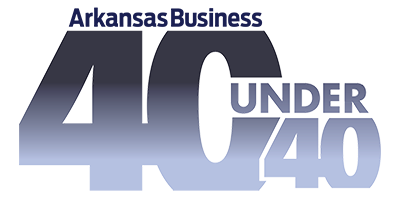 See more of Arkansas Business' list of rising stars at
Presenting the 40 Under 40 Class of 2020
.
Helping fuel the growth were mergers with Home Realty Group and Adkins McNeill Smith & Associates in 2018 and Winstead Properties in 2019.
The Little Rock Realtors Association named Kennon Realtor of the Year in 2019.
She graduated from Arkadelphia's Henderson State University with a bachelor's in sports-community recreation in 2005 and a master's in sports administration in 2008.
Her current volunteerism includes Habitat for Humanity and the Beverly Carter Foundation. Kennon is a past president of the Jacksonville Boys & Girls Club.