Arnoud Krijt
SVP of Corporate Development
Uniti Group Inc.
Little Rock
Age: 38
Arnoud Krijt
Arnoud Krijt didn't move to the U.S. from Holland for greener pastures. He came for the greens, to play college golf.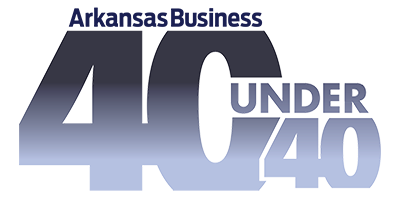 See more of Arkansas Business' list of rising stars at
Presenting the 40 Under 40 Class of 2020
.
Then he graduated with a master's degree in finance from Louisiana State University in the middle of the Great Recession.
Fortunately, he got a job at Stephens Inc. in Little Rock. He left the firm three years later to work at Softcard in Dallas. Softcard was a joint venture among AT&T, T-Mobile and Verizon that didn't take off as expected.
Krijt came back to Arkansas in 2014, handling mergers and acquisitions for Windstream spinoff Uniti Group Inc. He called closing 16 deals worth more than $1.8 billion "exciting."
Krijt also serves on the boards of directors of Delta Dental of Arkansas and the First Tee of Central Arkansas, where he volunteers to teach kids the sport he still enjoys playing. "It's such a great sport that teaches you a whole lot more than just hitting a shot, especially to kids that normally are not the kids that grow up at [a country club]," he said.