Dr. Brookshield Laurent
Chair, Department of Clinical Medicine
New York Institute of Technology College of Osteopathic Medicine at Arkansas State University
Jonesboro
Age: 37
Dr. Brookshield Laurent
In high school, Dr. Brookshield Laurent helped migrant workers in her community navigate the complex health care system. "And through that, I realized that health care was not as accessible to everyone," the New Jersey native said.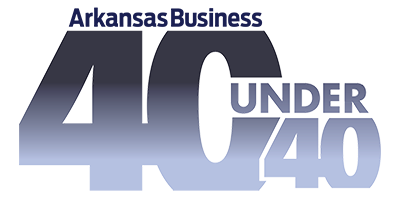 See more of Arkansas Business' list of rising stars at
Presenting the 40 Under 40 Class of 2020
.
So she decided to go into medicine. In 2009, she received her doctorate in osteopathic medicine from Rowan University School of Osteopathic Medicine in New Jersey. In 2012, Laurent began work at New York Institute of Technology's College of Osteopathic Medicine, and in 2016, she became chair of the Department of Clinical Medicine at its location at Arkansas State University in Jonesboro.
Laurent also is the executive director of the Delta Population Health Institute, an organization she helped start last year to improve the health of people in the Delta.
Laurent also completed an osteopathic health policy fellowship that was sponsored by the American Osteopathic Association in 2018.
She credits her upbringing as her motivation to help people. "It's something that is a priority to me," she said.