Rachael McGrew
Business Development Director
Landmark CPAs
Fort Smith
Age: 37
Rachael McGrew
"It definitely shaped who I am," Rachael McGrew said about visiting nearly every country in Western Europe while studying abroad in college. Waiting on trains and "all sorts of other things" taught her patience, she said.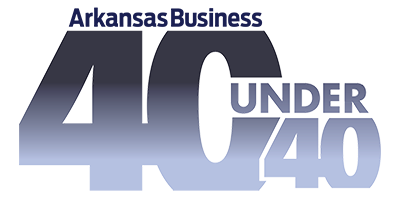 See more of Arkansas Business' list of rising stars at
Presenting the 40 Under 40 Class of 2020
.
McGrew continued to travel after earning her marketing degree from the University of Central Arkansas, networking across the country as an internal communications leader at ABF Freight System. The division of ArcBest Corp. of Fort Smith restructured her out of a job in 2016.
"That was a pretty crazy time. … It was actually a blessing in disguise," McGrew said of landing at Landmark CPAs, which was formed in 2018 by the merger of Beall Barclay & Co. in Fort Smith with Thomas & Thomas of Little Rock. McGrew cited her involvement in the rebranding and marketing parts of that deal as her greatest professional accomplishment.
In addition, she co-chairs Immaculate Conception School's annual silent auction and is a graduate of Leadership Fort Smith, which does an annual community project. In 2019, its project was buying Christmas gifts for children in foster care.