Robert Moery
Principal
Broadview Strategies
Little Rock
Age: 31
Robert Moery
On Robert Moery's road to success, politics was the final detour, with Gov. Asa Hutchinson riding shotgun.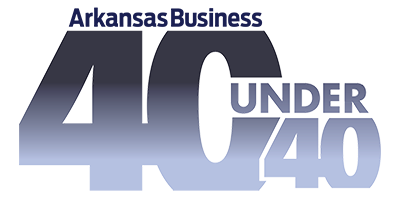 See more of Arkansas Business' list of rising stars at
Presenting the 40 Under 40 Class of 2020
.
Sprung from a Lonoke County farming family, Moery trained his ambitions on the agriculture industry before veering into athletic administration.
Only then came politics, an eye-opening experience for the University of Arkansas graduate, whose first political role was representing Sen. John Boozman in southeast Arkansas.
Later, through good fortune, Moery became Hutchinson's campaign driver in the 2014 gubernatorial race. "The governor put a lot of trust in me," Moery said. "Four years later he appointed me as his re-election campaign manager."
He also led the governor's legislative charge in 2017, "passing 13 big initiatives that I'd say make my proudest professional achievement, along with helping the governor win re-election in 2018," he said.
In January 2019 Moery opened his own lobbying firm, Broadview Strategies. "The timing was right," said Moery, who is on the board of First Tee of Central Arkansas, the Arkansas State Fair Board and the Arkansas Good Roads Foundation. "I'm a strong believer in the philosophy 'the harder you work, the luckier you get.'"