Cliff Mullis
Director of Intelligence Solutions
Hytrol Conveyor Co. Inc.
Jonesboro
Age: 38
Cliff Mullis
Cliff Mullis enrolled in college after graduating from high school in 2000, but that didn't go as planned. Instead, he started a family and his career.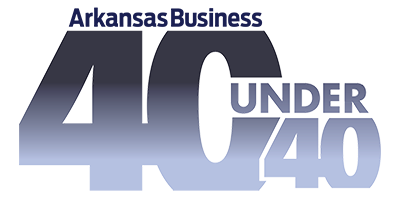 See more of Arkansas Business' list of rising stars at
Presenting the 40 Under 40 Class of 2020
.
"I guess what I'm most proud of is just being able to prove my ability without a degree," he said. "I have always got a willingness to learn and a desire to learn new things. ... All the time, I'm trying to do something new, whether it's related to software development or something related to career development."
Mullis worked in automation at Riceland Foods Inc. in Jonesboro from 2003-07. He spent the next four years at Hytrol Conveyor Co. Inc., then three years at NEA Baptist Clinic. Mullis went back to Hytrol in 2014.
He also went back to school, to earn a degree in web development from Walden University.
Mullis lives on a family farm now, and he has served as a volunteer firefighter and been involved with CASA. CASA volunteers are appointed by a judge to advocate in court for an abused or neglected child's best interests.