Austin Porter III
Deputy Chief Science Officer
Arkansas Department of Health
Little Rock
Age: 37
Austin Porter III
Austin Porter III is at his happiest when he's digging through data trying to find answers to improve the public's health.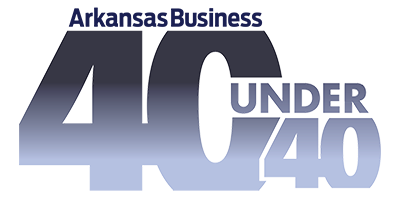 See more of Arkansas Business' list of rising stars at
Presenting the 40 Under 40 Class of 2020
.
The College Station native is the deputy chief science officer at the Arkansas Department of Health, where his duties include working with epidemiologists on research that will lead to health improvements for Arkansans. He also helped with the development of the Arkansas Trauma System and then worked to enhance it after it was put into place in 2009.
In 2019, he received the Arkansas Department of Health's Director's Award for Science for his work in public health.
Porter earned his master's degree and doctorate in public health from the University of Arkansas for Medical Sciences. Porter also is an assistant professor at the Fay W. Boozman College of Public Health at UAMS.
Away from the classroom, he supports his fraternity, Kappa Alpha Psi, where he is a lifetime member, and continues to mentor undergraduates. He also volunteers to feed the homeless.
Porter said his plans for the future include "being a contributor to advancing public health in Arkansas."