John Rainwater
Attorney
Rainwater Holt & Sexton
Little Rock
Age: 37
John Rainwater
John Rainwater has had the opportunity to practice a number of kinds of law, including defense of law enforcement officers, bankruptcy and personal injury. He's put that experience to use in the community by partnering with the Winthrop P. Rockefeller Cancer Institute and providing free estate planning clinics for cancer patients and their families.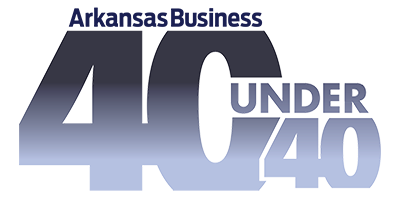 See more of Arkansas Business' list of rising stars at
Presenting the 40 Under 40 Class of 2020
.
He has also conducted debt-counseling sessions for law school and high school students. Earlier this year, he received the Legal Services Corp.'s Pro Bono Service Award.
His most significant case, the one Rainwater felt the best about, he said, was winning a "sizable recovery" from the Arkansas Claims Commission for the estate of an 85-year-old pharmacist.
"It was the nicest family," Rainwater said of the pharmacist's family. "I never met him, but he seemed to have been a wonderful human being and lived a successful life. And then it was tragically cut short, and we were able to do a really good thing for his estate."