Joe Rollins
Workforce Development Director
Northwest Arkansas Council
Springdale
Age: 38
Joe Rollins
Joe Rollins' job allows him to combine his experience in both education and business development.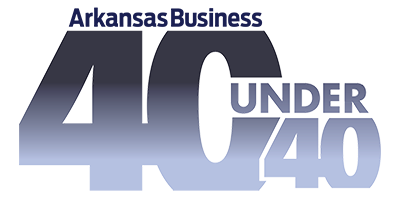 See more of Arkansas Business' list of rising stars at
Presenting the 40 Under 40 Class of 2020
.
Rollins was a longtime administrator in the Springdale School District and is also the son of District Superintendent Jim Rollins. During his time in the district, Joe Rollins taught business and career development before moving on to roles as principal of George Junior High and the Don Tyson School of Innovation.
Now at the Northwest Arkansas Council, Rollins works with the area's school districts and employers to devise strategies to prepare students for the jobs that businesses need to fill.
"I can influence from inside the system and the employer side," Rollins said. "I honestly think it might be the perfect fit for me. I love what I'm doing. It is education as you look in. It's shifting programs to better fit the needs of employers. It allows me to engage with a larger employer audience."
Rollins said the key is that business leaders are given a voice at the front end of the workforce development projects.
"I'm loving the work; I spend a lot of time listening," Rollins said.