Greg Sorenson
Manager of Market Surveillance
Southwest Power Pool
Little Rock
Age: 39
Greg Sorenson
Teamwork breeds success, says Cmdr. Greg Sorenson, who embraced that motto as a Navy officer and applies it to monitoring the electric grid in mostly landlocked mid-America as manager of market surveillance for Southwest Power Pool in Little Rock.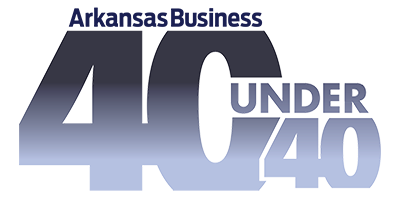 See more of Arkansas Business' list of rising stars at
Presenting the 40 Under 40 Class of 2020
.
"I guess my greatest career accomplishment has been leading the data and analysis team here looking at electricity markets," Sorenson said after being named a 40 Under 40 honoree, suggesting in an understatement that these are crucial times for reliable power.
"We succeed as a team, and helping teammates and SPP members succeed is one of our top goals," said Sorenson, who remains a commander in the Naval Reserve, leading a unit that supports Navy exercises all over the world. "Positive relationships lead to excellent performance in a team environment," he says.
A native of Pekin, Illinois, with an accountant father and mother who worked for the school system, Sorenson earned bachelor's and master's degrees from the University of Illinois. In 2015 he was named Young Engineer of the Year by the Arkansas Society of Professional Engineers.