Steve Sparks
Director of U.S. Ethics & Compliance
Walmart Inc.
Bentonville
Age: 32
Steve Sparks
When Steve Sparks was a fourth-year pharmacy student at Harding University in Searcy, he served an internship with Walmart and worked on the company's immunization program.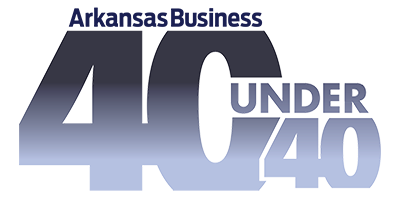 See more of Arkansas Business' list of rising stars at
Presenting the 40 Under 40 Class of 2020
.
He so impressed his bosses during his one-month stint that Walmart hired him as a pharmacist shortly after his graduation in 2013. Within two years, he had been promoted to his current director's position, in which he oversees the pharmacies in 17 states.
Quite the rise for the pride of Turkey Scratch, Arkansas.
"In school, they teach you all the clinical stuff," Sparks said. "They don't teach you how to lead a team. I had that knack to do that."
Leading a team is nothing new for Sparks, since he was "technically" a student-athlete as a University of Arkansas undergraduate because he played the mascots Big Red and Ribbies during athletic events. He chose to pursue pharmacy because he wanted to be involved in health care.
During his time in pharmacy school he was diagnosed as a Type 1 diabetic, giving him insight into the importance of medicine.