Shayla Teater
News Director
KTHV
Little Rock
Age: 35
Shayla Teater
Shayla Teater's mentor seemed obvious, but we asked anyway. And it turns out her being KTHV's first female news director does have a little something to do with her dad, Doug Krile, being who he is, the retired Little Rock anchorman and Arkansas Broadcasting Association director.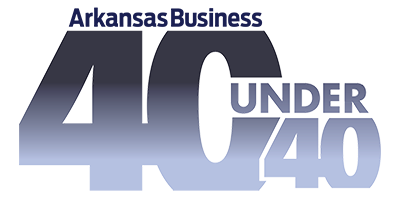 See more of Arkansas Business' list of rising stars at
Presenting the 40 Under 40 Class of 2020
.
"From the time I was a little kid every Friday night I'd go to the TV station with my dad," Teater said. "I learned to edit at 7, and then I was running the teleprompter."
Krile tried to talk her out of it, but she soon had a degree from the University of Missouri's journalism school and a job back where she grew up, Little Rock. All but one year of her career has been at Channel 11, where she rose behind the camera as a producer. "I liked having control over more, shaping a 30-minute or hourlong program."
Asked at the height of the coronavirus pandemic about her greatest work achievement, she immediately replied: "I hope I can say in six months that it was leading our news team through this. I'm proud of our coverage on this and the opioid epidemic. We're changing lives and saving lives."
A health enthusiast, Teater is also co-owner of Club Pilates, with locations in Little Rock and Rogers.