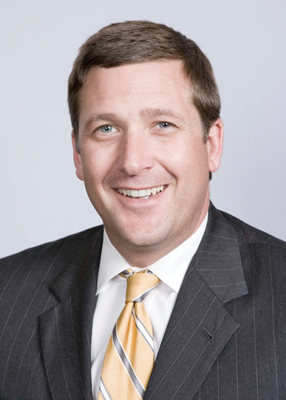 Ron Adams
Senior Vice President
Stephens Insurance LLC
Little Rock
Age: 39
Ron Adams
It's not so much his current position with Stephens Insurance that landed Ron Adams on this year's list of the 40 Under 40 as the path that got him there. In the spring of 2012, Stephens bought the Hoffman-Henry insurance agency where Adams had spent his career.
"It was big fun to grow the business and an honor to have Warren Stephens and [Stephens Insurance CEO] Marty Rhodes interested in our organizations joining forces," he said, sharing credit with his partner, Richard Henry.
Adams, who was born in Mississippi and grew up in Pine Bluff, was "lassoed" into Hoffman-Henry by his father-in-law, agency founder Bob Hoffman. "He really and truly taught me everything I know about this business. He reads people really well, and he's just a good person. He does a lot of things for people that nobody ever knows about."
Adams has also taken a very personal interest in the work of the Juvenile Diabetes Research Foundation, joining the board of the Arkansas chapter after his son, then 7, was diagnosed with Type 1 diabetes two years ago.
"It has literally changed our lives," he said of the diagnosis.
Adams is also a former member of the board of the United Way of White County.