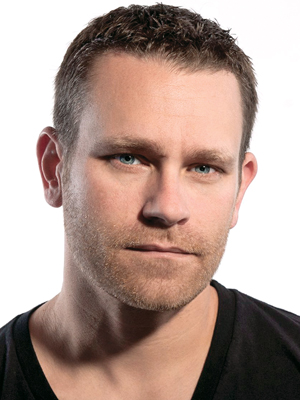 Kristian Andersen
President
Kristian Andersen + Associates
Conway
Age: 38
Kristian Andersen
As president of design consultant firm Kristian Andersen + Associates, Kristian Andersen has represented clients from LifeLock to Angie's List.
"I've only ever had a 'real job' for about six months after college," he said of his brief time as a designer at an e-commerce company called Intermark in 1997. "I've essentially worked for myself ever since then."
Although Andersen makes his home in Conway, Kristian Andersen + Associates is based in Indianapolis, and Andersen splits his time between Indiana and Arkansas.
In 2008, he co-founded Gravity Ventures, a seed-stage venture fund that pools money from private parties and invests it in promising tech companies. Its past Arkansas investment recipients include online retailer Acumen Holdings.
Andersen has co-founded several software companies, including a laboratory information systems company for the health care industry called Pathagility, in 2007; Tinderbox, an online platform for business proposals and contracts, 2009; online education tool Lessonly, founded in 2012; and Visible.cc, a data-sharing and portfolio tracking website for startups and investors, 2012. Also in 2012 he co-founded the Arkansas Fellowship program, a project to connect promising college graduates with entrepreneurial businesses.