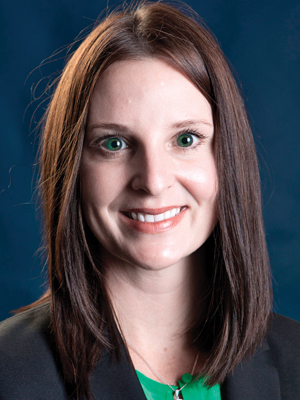 Summer Austin
Premium Accounting Manager
USAble Life
Little Rock
Age: 37
Summer Austin
Falling in love with a college accounting class is what set the course of Summer Austin's career.
"I really like puzzles and accounting is just a puzzle," Austin said.
The Hot Springs native graduated in 2005 with an accounting degree from Henderson State University in Arkadelphia and proceeded to work as a health care auditor for accounting firm BKD LLP of Little Rock, a financial analyst for St. Joseph's Hospital in Hot Springs and then as an accountant and office manager for Hot Springs Laser Institute, a cosmetic dermatology business.
Austin sought a position in 2010 with USAble Life in Little Rock because she "wanted the opportunity to grow" and she knew the company was growing, she said. She was promoted in less than one year from a financial analyst to a manager in the premiums department.
Now, as premium accounting manager, Austin supervises a team of 12 billing specialists and account analysts. She has worked hard to streamline and improve the accuracy of the work in her department through the use of automation. Among her successes as a manager was automating a system for processing payments for more than $54 million in premiums, turning a two-week turnaround time for her staff into a two-day process.