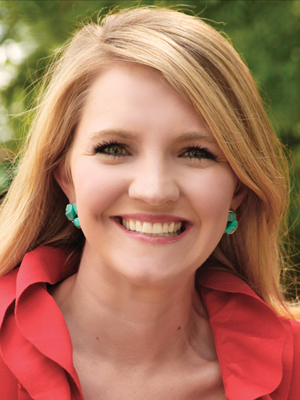 Amber Wilson Bagley
Director
Cross Gunter Witherspoon & Galchus
Little Rock
Age: 34
Amber Wilson Bagley
Amber Wilson Bagley learned her work ethic as a child, modeling the behavior of her parents and grandparents.
"I grew up in south Arkansas and they had a family business," she said. "And so everyone in my family went to work, including me and my younger brother. That's what we did. Everybody went to work."
Bagley's work ethic is demonstrated in both her professional activities and her community service. She has served on the UALR Bowen School of Law Alumni Board and on the executive board of the Arkansas Association of Women Lawyers. And in 2014, she will chair Eggshibition, the Youth Home fundraiser.
Bagley joined CGW&G in 2007, after having clerked for state Supreme Court Justices Annabelle Clinton Imber (now Tuck) and Tom Glaze. Her legal practice focuses on health care, employee benefits and commercial and corporate law, and she has been designated a Rising Star by Mid-South Super Lawyers.
Bagley keeps on her desk a quote by Martin Luther King Jr.: "If a man is called to be a street sweeper, he should sweep streets even as Michelangelo painted, or Beethoven composed music, or Shakespeare wrote poetry. He should sweep streets so well that all the hosts of heaven and earth will pause to say, here lived a great street sweeper who did his job well."
"My thought in life is that whatever your mission is or whatever you're called to do, you should do it well," she said.