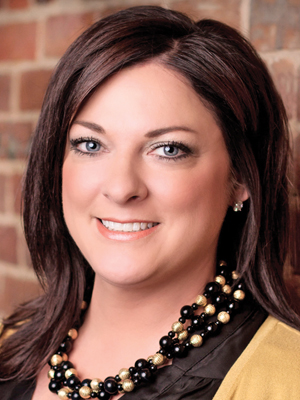 Amy Callahan
Chief Operating Officer
Collective Bias
Bentonville
Age: 33
Amy Callahan
Amy Callahan never really had a backup plan.
When she left a national marketing agency to launch Collective Bias in 2009, Callahan didn't ponder what her options would be if the idea failed. Instead she invested fully in developing the new company and its unique approach to marketing.
"We just kind of knew that it would work," Callahan said. "I've always been entrepreneurial, which is the opposite of how I was raised. I'm not sure I thought it through clearly, but I've always liked the idea of big risk, big reward."
Callahan and Collective Bias, which recently secured $10 million in funding, are reaping the rewards from that leap of faith. This year the company is poised to exceed $20 million in revenue and has grown to 67 employees with satellite offices in Chicago, San Francisco, New York, Minnesota, Toronto and London.
Using the skills she learned from stints working in retail and in marketing, Callahan has helped cultivate a new method for companies to reach customers. Forbes recently named Callahan one of "11 women who started amazing companies" and the company itself has been the subject of media praise.
The Collective Bias model is built on using shoppers to advertise to other shoppers. Today the company has 1,400 bloggers helping market products for companies including Tyson Foods and Nestle.