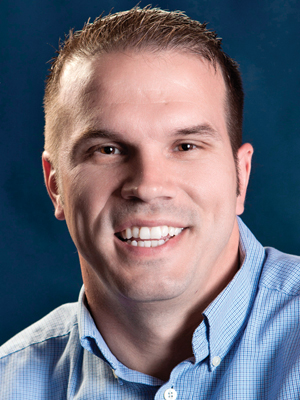 Ted Clouser
Executive Vice President
PC Assistance
Little Rock
Age: 34
Ted Clouser
In 1996, when Ted Clouser was 18, he left his family's dairy farm in Pennsylvania and, with $400 in his pocket, drove to Little Rock, where he had a friend.
He wanted a change from the farming lifestyle, and he relied on his experience working for a computer company and briefly owning a small business after graduating from high school. Those experiences paid off: After three weeks of sending his resume to every tech firm in the city, PC Assistance CEO Ben Thomas took a chance on the young entrepreneur.
Since then, Clouser has helped maneuver PC Assistance through the rapidly changing IT world. "Our industry is constantly evolving," he said. "We have had to adapt since our formation in 1994 numerous times. Our industry doesn't look at all like it did 15 years ago, or 20 years ago."
But through that time, PC Assistance, which has grown from three employees in 1996 to 20 in 2013, has maintained its core client base and kept turnover low.
"We still have our core employees and clients we've had since the late '90s," Clouser said. "We've had lots of business recognition over the years, but at the end of the day that stickiness is what I'm most proud of."