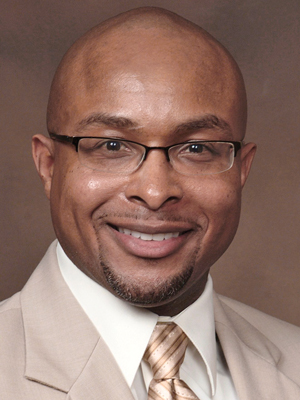 Shawn Cones
Owner
Cones Family Medicine Clinic
Landmark
Age: 38
Shawn Cones
Dr. Shawn Cones grew up in Fordyce in a house that had no indoor plumbing. The living conditions "lit a fire under me," he said. "It was either be bitter about it or let it motivate me to do better and help others."
He chose the latter.
In 2006, he graduated from the University of Arkansas for Medical Sciences and went into family medicine.
After working at a community health center in England (Lonoke County) for about 18 months, Cones opened his Cones Family Medicine Clinic in 2011 in the Landmark community in Pulaski County. He has since added a second clinic in Little Rock and is planning on opening a third in the North Little Rock area by the end of the year. He sees between 100 and 140 patients a week, and more than half of those are insured by Medicaid or Medicare.
Away from his clinic, Cones also is concerned about health care. He started a nonprofit in 2011, Cones Community Outreach, that focuses on teaching people in rural areas about health care and chronic diseases.
Cones' philosophy is to educate patients, and he relies on time-tested advice. "The old adage is if you give a person a fish, you feed him for a day," he said. "If you teach him to fish, you teach him for life." n