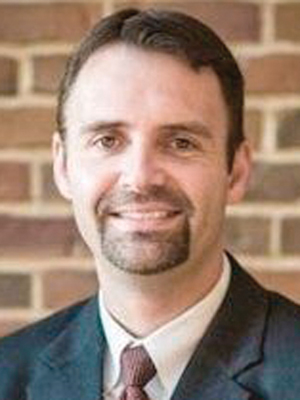 Joseph Dunn
Central Market President
Eagle Bank & Trust
Little Rock
Age: 35
Joseph Dunn
Joe Dunn was working at Home Depot, thinking about going to law school and looking for a job in broadcast journalism, when a wild card was tossed his way: A fellow church member offered him a job lending money.
"I laughed at her, and asked 'Why in the world do you want to hire me?'" said Dunn, who grew up in Bradford (White County).
His people skills are what caught the church-goer's attention and started Dunn's career in May 2001 with Metropolitan National Bank, working in consumer lending and later in small-business lending.
Dunn joined First Security Bank in 2005 as a commercial loan officer and was later wooed away to oversee the development and operation of a Beebe branch for Simmons First Bank in 2006.
He moved to Eagle Bank & Trust in 2008 as a commercial loan officer and started moving up the ladder, winning a promotion to chief lending officer in 2011 and market president in 2013.
Dunn graduated with a bachelor's degree in communications from Pensacola (Fla.) Christian College in December 2000.
His civic work includes serving on the boards of the Little Rock YMCA and Next Generation of Young Professionals, an affiliate of the North Little Rock Chamber of Commerce.