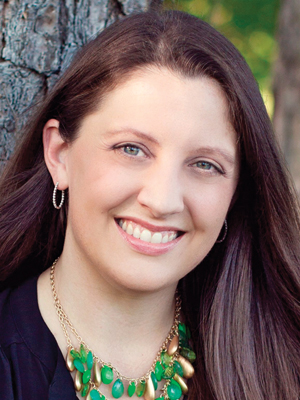 Mary Elizabeth Eldridge
Director of Programs
Ross Foundation
Arkadelphia
Age: 34
Mary Elizabeth Eldridge
For Mary Elizabeth Eldridge, the Ross Foundation is a family enterprise: Her father, Ross Whipple, the CEO of Summit Bank, chairs the nonprofit. Perhaps the foundation's best-known initiative is the Arkadelphia Promise, funded by the foundation and Southern Bancorp. It offers college scholarships and other aid for eligible graduating seniors of Arkadelphia High.
Eldridge graduated cum laude from the University of Arkansas School of Law in 2003 and went to work at Wright Lindsey & Jennings in Little Rock. But when the opportunity to work for the foundation arose in 2004, she happily seized it.
Eldridge, a foundation trustee, was intimately involved in developing the Arkadelphia Promise, representing the nonprofit in meetings to formulate what would become the scholarship program.
Eldridge, married to Conner Eldridge, U.S. Attorney for the state's Western District, also serves on the Arkansas Forestry Commission and on the boards of the Arkansas Community Foundation and the Arkansas Forestry Association.
She finds power in the words of Theodore Roosevelt, who said, "Do what you can, with what you have, where you are."
"I have always felt like the nonprofits that we are fortunate to partner with are doing all they can to really make a difference in our community, and I just consider myself lucky to get to work with them," Eldridge said.