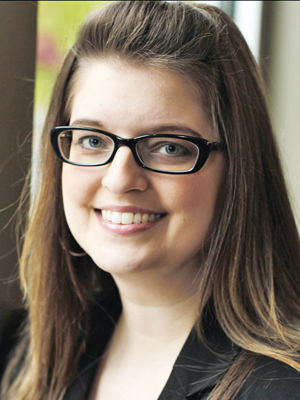 Sancy Faulk
Vice President for Advancement
Central Baptist College
Conway
Age: 34
Sancy Faulk
When Sancy Faulk began working at Central Baptist College 10 years ago, Conway residents often seemed taken aback to learn that the town had a third college. During education fairs at Conway High, just a few blocks from the CBC campus, she spent as much time educating people on the existence of the school as explaining the education they could receive there.
Now Faulk, the vice president of advancement, finds that people aren't just familiar with the school, they're willing to invest in its growth. Faulk has oversight of a fundraising campaign that has generated $10 million in the past 18 months to help pay for renovations and new construction on campus.
Faulk, who has undergraduate and graduate degrees from nearby UCA, oversees development, public relations, dining services, admissions and financial aid for CBC. Enrollment was less than 400 when Faulk began as dean of students in 2003. It stood at 832 in the fall of 2012, and the goal is to hit 2,020 by the year 2020. Under Faulk's direction the school has launched student health services on campus and developed a new student orientation program.
"It's fun to come to work every day at a place that is evolving and see change happening," Faulk said. "Change is not just something we talk about. It's something we see on a daily basis."