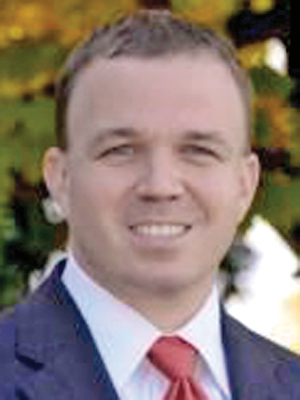 Matt House
Partner
James House & Downing PA
Little Rock
Age: 38
Matt House
Growing up in eastern Oklahoma, Matt House was taught to care for his fellow man. "I come from a family that has always been active in their community," said House, an Eagle Scout. "If all you do all day is go to work and go home, it cannot be very fulfilling."
In 2005 House helped found Harmony Health Clinic, a free medical and dental clinic in Little Rock, which opened in 2008 and has served thousands of people who don't have health insurance. House currently serves as president of the Harmony Health Clinic board and helps raise money for the organization.
On the career front, House graduated from the University of Arkansas at Little Rock's Bowen School of Law in 1999 and then began working for the law firm where he's now a partner, James House & Downing.
His practice focuses on business litigation, where he represents both plaintiffs and defendants, and estate and trust litigation. House has received a number of professional and community honors, including being named to the Mid-South Super Lawyers' Rising Stars list in 2012 and being the co-recipient of the Arkansas Community Service Individual Award, also in 2012.
House's philosophy is a simple one: He tries to do the best he can while seeking balance in his professional and personal life.