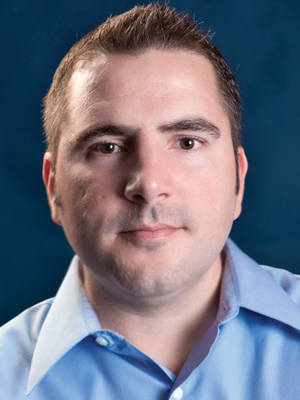 Chris Hubble
CEO
Hubble Mitchell Interiors
Little Rock
Age: 36
Chris Hubble
Chris Hubble started Hubble Mitchell Interiors with his father, George Hubble, and partner David Mitchell in 2000. By 2004, the company had more than 23 employees.
"We've significantly grown our company from my dad's kitchen table," Chris Hubble said. "Within six months we had a showroom and have had significant growth ever since."
After his father's sudden death in 2010, Chris took over the business and took on his father's role. Despite the challenge, Chris said, the company experienced 25 percent growth in 2012 and 50 percent growth so far in 2013.
Hubble Mitchell Interiors has completed several projects for St. Vincent Health System, including a redesign of the hospital's lobby in the St. Vincent Infirmary Medical Center in Little Rock and the 2013 renovation of the state-of-the-art St. Vincent Catheterization Lab. Other notable clients have included the IRS, the Little Rock Air Force Base and the Army Corps of Engineers.
The company regularly donates furniture and other products to Civitan, Habitat for Humanity and Goodwill, and it has sponsored the St. Vincent Tour de Paul for the past 10 years.