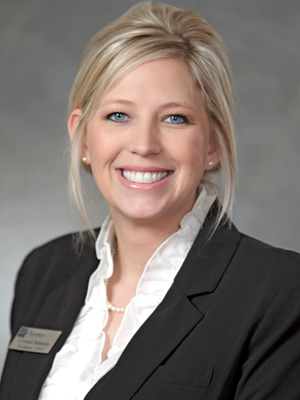 Crystal Johnson
President and CEO
Batesville Area Chamber of Commerce
Batesville
Age: 32
Crystal Johnson
When Crystal Johnson and her husband moved from Fayetteville in 2002, it was supposed to be temporary. Thirteen years later, "This is still home."
Johnson started at the Batesville Area Chamber of Commerce in June 2009.
Johnson cited Susie Marks, senior VP of the Arkansas State Chamber of Commerce, and Carrie White, VP and COO of the Jonesboro Chamber of Commerce, in helping jump-start her chamber job.
"There's no 'Chamber 101,'" Johnson said. "So I called both of them, and they've been with me all four years, giving met input and feedback. I really couldn't have done this without them."
Since she started, she said, the chamber has grown its membership, balanced its budget and started a trajectory toward community development. Johnson helped lead a campaign last year to introduce a 1-cent sales tax for funding sports fields, a community center and other projects. Thanks to strategic marketing, the tax — half of which was permanent — passed by a solid margin.
She also assisted in establishing a "social mentor" program that helps new Batesville residents integrate themselves into the community. "We pair them with someone in the community to be a liaison to help them with any questions they have," she said. "Basically we give them a support system until they get on their feet and can build their own support system."