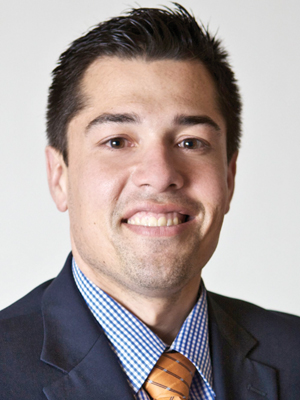 Leonardo Monterrey
Partner
Monterrey & Tellez PLLC
Little Rock
Age: 32
Leonardo Monterrey
Leo Monterrey came to Arkansas from Wisconsin in 2001, having won a scholarship to play baseball at the University of Arkansas at Little Rock. Just seven years later, he had opened his own law firm, the largest Latino law firm in Arkansas with four lawyers and a staff of five.
Monterrey excelled at the Bowen School of Law, serving on the National Moot Court Team, heading the Hispanic Law Students Association and earning a Dean's Certificate of Public Service. During part of that time, he also worked as an aide to then-U.S. Rep. Vic Snyder.
With the birth of his daughter in January and the growth of his firm, Monterrey has been particularly busy lately, though it may help that his wife, Crissy, also is a partner at the firm.
He praised the dedication of his partners Robert Tellez and Crissy: "If you don't have that kind of dedication to grow something, then it's never going to grow the way you want it to."
And he credited state Court of Appeals Judge Rhonda Wood for opening doors for him. "I'm so thankful to that woman for everything she has done for me," he said.
Monterrey sees wisdom in an observation by Socrates: "I am the wisest man alive, for I know one thing, and that is that I know nothing."
"If you think you know everything, that's when you stop learning, so you always have to go into something without thinking that you know it," Monterrey said. "Keep learning every day."