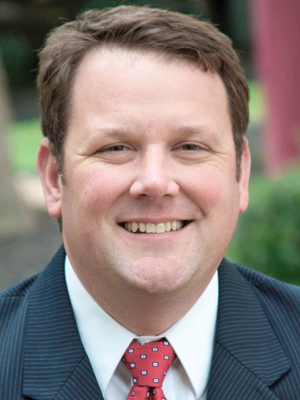 Chad Rawls
Executive Vice President
First Federal Bank
Little Rock
Age: 39
Chad Rawls
Chad Rawls had an opportunity to sell the family business to relatives in 2005 and embark on a new career path.
"I didn't intend to get into banking," Rawls said. "I just fell into it."
Thanks to a friend, he joined U.S. Bank as a commercial loan officer in North Little Rock after running his family's poultry farm and concrete business from 1999-2005.
During his tenure at U.S. Bank, Rawls received the 2008 Pinnacle Award, the company's highest sales production honor award.
He was promoted to president of the bank's Conway market, a post held from September 2010 until May 2011.
Rawls was hired as the first central Arkansas employee for First Federal Bank after Bear State Financial bought the Harrison lender.
As executive vice president of commercial and industrial lending, he has led First Federal's push into the central Arkansas market.
Rawls grew up in Rison (Cleveland County) and graduated in 2000 with a bachelor's degree in history from the University of Central Arkansas in Conway.
His volunteer activities have included work with the National Kidney Foundation, Habitat for Humanity and Baptist Health Foundation.