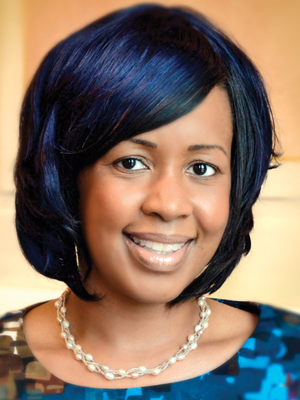 Keesa M. Smith
Chairman
Arkansas Board of Review
Little Rock
Age: 32
Keesa M. Smith
A law and journalism class in college convinced Keesa Smith that law school was for her. She graduated in 2002 from the University of North Carolina at Chapel Hill and then earned a Juris Doctor from the Bowen School of Law at the University of Arkansas at Little Rock.
Smith started her career as a staff attorney with the Center for Arkansas Legal Services in Little Rock, where she dealt with family law.
In 2008, Smith accepted a job in Gov. Mike Beebe's office and worked in its communications and external affairs divisions.
She went on to serve as Beebe's deputy legal counsel and state implementation director for the American Recovery & Reinvestment Act. Managing the state's funds according to federal regulations was an accomplishment "because the act was so vast," Smith said.
Beebe appointed Smith chairman of the Arkansas Board of Review in 2011. The board had more than 4,000 pending cases and was taking nearly a year to respond to individual unemployment appeals. In less than one year, the board, under Smith's oversight, depleted the backlog and dropped case ages to about 23 days.
Smith also is active in the Alpha Kappa Alpha sorority and serves as her chapter's political liaison.