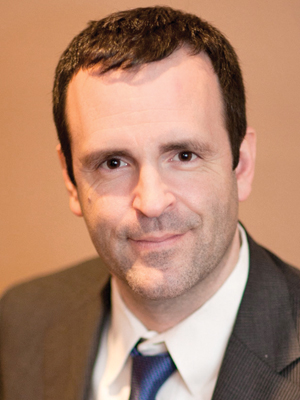 Bryan Throckmorton
Vice President of Global Consulting, Market Leader
Acxiom Latin America, Acxiom Corp.
Little Rock
Age: 39
Bryan Throckmorton
Bryan Throckmorton has gone from growing up in the tiny White County town of Bradford to building up a small tech firm in Silicon Valley to leading Acxiom Corp.'s Latin America market.
After his time in California, he was accepted into a Harvard MBA program, which he calls one of his proudest career achievements.
"It was a really transformational time for me," said Throckmorton. "It was a very stringent selection process, but really, it was both a transformation for my business and as a person. It helped me careerwise and a lot of my best friends are people I went through the program with."
Now he's working both with Acxiom's Brazilian imprint and its global consulting service.
Building that consulting portion of Acxiom, he says, has been another one of his professional achievements. "Our consulting grew over 20 percent last year, and we grew almost 100 percent year over year," he says.
His work philosophy is "work hard, play hard."
"I think consulting kind of breeds that in you," Throckmorton says. "I've been in a lot of countries in the world where I'm up at midnight, trying to get something done, but we're still laughing and having a good time."