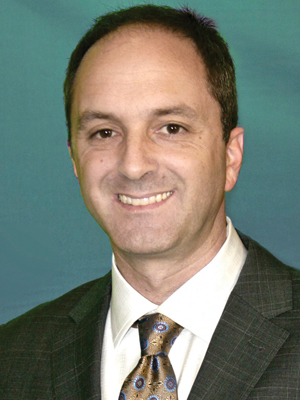 Mark Todd
Vice President of Financial Operations
Windstream Corp.
Little Rock
Age: 38
Mark Todd
Mark Todd has coached American Legion baseball longer than he's been a Fortune 500 executive, but the skills learned in 19 years of volunteer coaching are serving him at Windstream Corp.
"I think there's a lot I take from coaching into the business world," Todd says. "You learn a lot of things, like how to build and manage teams, how to stay calm in stressful situations, how to build relationships with people you're competing against."
Todd currently oversees carrier relations and cost management, segments of Windstream staffed with about 175 people.
Where Windstream doesn't have fiber network in the 48 states it serves, "My team leases it from other providers," Todd said. "I'm responsible for over a billion dollars of telecommunications spend per year."
Todd's team negotiates lease contracts with competitors. Maintaining good relationships with competitors is like keeping good rapport with other coaches, he says.
The Fayetteville native has previously held leadership jobs with Arthur Andersen, the defunct accounting firm, and Alltel Corp., from which Windstream was spun off.