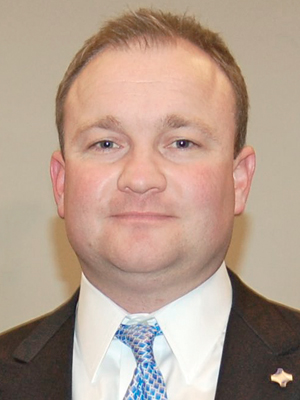 Talmage J. Whitehead
Chief Financial Officer
ARcare Inc.
Augusta
Age: 34
Talmage J. Whitehead
The results of a Myers-Briggs personality test proved accurate for Talmage J. Whitehead. It said Whitehead should go into accounting, so he did.
The Augusta native is the chief financial officer of ARcare Inc. of Augusta, which was previously known as White River Rural Health Center Inc. The nonprofit organization treats about 43,000 patients annually, mainly in northeast Arkansas. In addition to pharmacies, it has 28 medical and dental clinics in Arkansas. It is planning to add three clinics in the next 12 months.
Whitehead joined the company in 2005 as a comptroller and was promoted to CFO a year later.
In his tenure at ARcare, revenue has doubled to about $29 million, he said. "We've been able to expand our services into new communities" because of the increase in revenue.
In 2011, Whitehead was named CFO of the Year for a nonprofit organization in Arkansas Business' annual awards program for chief financial officers.
Outside of the office, Whitehead is the president of the Augusta Industrial Development Corp. and is the executive vice president and the CFO of the Arkansas Family Health Foundation.
Whitehead said he's driven by the thought that "the more successful I am as a financial executive, the better off our patients are going to be because we can do more for them."