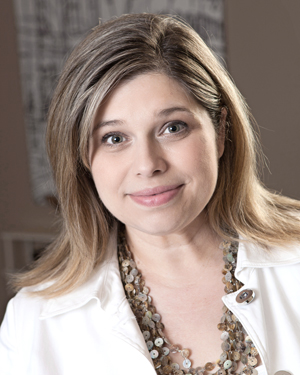 Antoinette "Toni" Wyre
Director of Interior Design
WER Architects/Planners
Little Rock
Age: 39
Antoinette "Toni" Wyre
Toni Wyre grew up in Cabot and graduated from Hendrix College in Conway on a pre-law track with a major in political science. Her employer, MCI, moved her to Atlanta and offered to pay for law school.
But it was her side business decorating for friends and painting murals that led her to instead get a second degree in architecture and design.
"I'm almost equally left-brain and right-brain," she says. "I'm very logical and very creative, and design is pretty much a perfect match."
Wyre operated her own business for several years, but the Great Recession did that in. She closed her business in May 2009 and joined the architecture firm formerly known as Witsell Evans Rasco. In the past two years, her work for WER has won 10 awards from the tri-state chapter of the American Society of Interior Designers, and Wyre will become chapter president in October.
Wyre says her role models are Cynthia Hawkins at Cromwell Architects Engineers in Little Rock, who "took me under her wing and helped me get established," and Claudia Shannon of Jonesboro, who has been instrumental in advancing interior design registration in Arkansas.
Here's something else Wyre has done at age 39: She gave birth to her first child, a boy, on April 29.