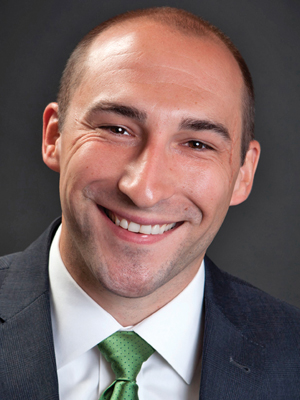 Burt Hicks
Business Commercialization Associate
Winrock International/Innovate Arkansas
Little Rock
Age: 27
Burt Hicks
After earning a business degree from the University of Arkansas in May 2008, Burt Hicks found himself in New York, working as an investment banking analyst for Merrill Lynch and then Bank of America, which purchased Merrill Lynch during the height of the financial crisis. His position in the financial institutions group gave him a front-row seat to history.
Hicks, having found a mentor in Tommy May, CEO of Simmons First National Corp., returned to Arkansas to join a corporate rotational program at Simmons in which he worked with senior Simmons officers in different divisions for a bit more than a year. Times continued to be interesting, Hicks says: "During that time we bought a couple of failed banks and we did an equity raise with Stephens Inc."
"The plan for me all along was for me to go to graduate school, so it was kind of a transition period," he says. Hicks graduated from the UA's Clinton School of Public Service in May and will be graduating from the University of Arkansas at Little Rock's Bowen School of Law in December. He has also been working part time at Winrock International's Innovate Arkansas program, a partnership with the Arkansas Economic Development Commission.
After law school, Hicks is set to return to Simmons. "My passion is really banking and what banking can do for a local economy in a community, and so I'd love to make my career at Simmons."