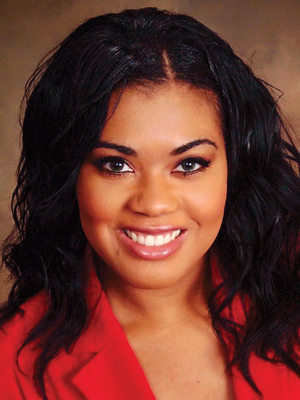 Ileaa Swift
Owner/Agent
Swift Travel Deals
Little Rock
Age: 28
Ileaa Swift
The idea of turning a passion into a business is almost a cliché, but then you run into someone like Ileaa Swift.
The Prescott native was making travel plans for family and friends for about seven years — just as a hobby — before she founded Swift Travel Deals in February 2012.
At first, she thought she might buy a franchise of Expedia Cruiseship Centers. But her experience working with friends and relatives had given her an idea that didn't interest Expedia: installment payment plans to make travel accessible for clients on a budget.
So she did it herself, starting with a bank line of credit and expanding it through partnerships with vendors all over the world. Swift now employs five part-time independent contractors who specialize in different kinds of travel packages — cruises, destination weddings, luxury travel, etc.
Using online advertising, particularly Facebook, Swift Travel Deals has amassed a database of 200,000 customers and potential customers from around the world. Swift's biggest market so far is in Egypt, she said, where she recently lined up an agent to help with the demand.
The growth of Swift Travel Deals is starting to be overwhelming, Swift said, and has even started to interfere with her own travel plans.
"I'm getting to a point where I have to get my priorities in order. If I take a vacation, I'm going to turn my phone off," she said.