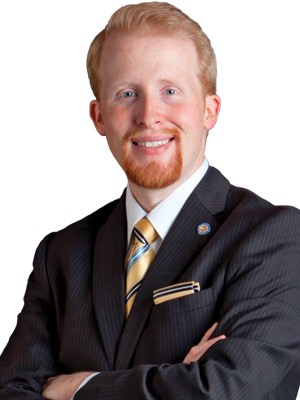 Corey Alderdice
Director
Arkansas School for Mathematics, Sciences & the Arts
Hot Springs
Age: 32
Corey Alderdice
From a western Kentucky tobacco farm, Corey Alderdice went to Western Kentucky University to participate in speech and debate competitions.
"Some folks go to WKU for football or basketball; I went for speaking," said Alderdice.
While earning degrees in English and religious studies and a master's in English, he worked at WKU's Center for Gifted Studies and was involved in the creation of what is now The Gatton Academy of Mathematics & Sciences.
Hired as Gatton's planning coordinator, he later was assistant director, and during his tenure the public residential high school received several national honors, including America's Best High School by Newsweek.
In 2012, Alderdice was named director of the ASMSA. Since then, the average ACT score of graduates has risen 2.7 points and the school has again been recognized as one of the top high schools nationally.
He also has been involved with Arkansas' STEM Pathways program, which is to launch this fall, and is working with Hot Springs civic groups to improve that city's downtown.
"So much of our discourse in education is about getting students to proficiency," he said. "We often forget that there are many students that are excelling."