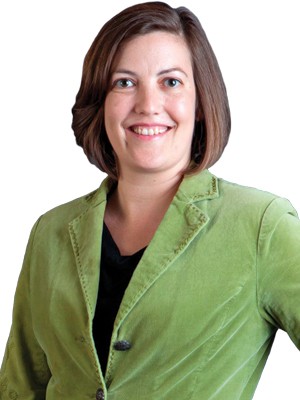 April Ambrose
Territory Manager
Viridian USA
Little Rock
Age: 35
April Ambrose
April Ambrose's parents met at a commune in the Ozarks and later owned a health food store in Searcy.
Ambrose took that back-to-the-land legacy and turned it into a successful career as a consultant for green building techniques. At Hendrix College in Conway, she designed her own environmental education major.
After college, she also helped establish Arkansas Earth Day. Eventually, she became the second employee of Little Rock's Viridian USA.
"Viridian started to be a third-party voice for both new construction and existing buildings," she said.
The idea: The company helps builders collaborate on projects to construct more efficient designs, resulting in not only a greener structure but one that saves money on utility costs.
"Sustainability has always been my passion," Ambrose said. "My family is big into health, and I started Arkansas Earth Day as a way to unify those two things. You can't have a healthy person in an unhealthy environment."
Ambrose is a frequent speaker on the topic of LEED certification, and she is now helping Viridian open a new office in Memphis, where she said there is great need for sustainable construction.