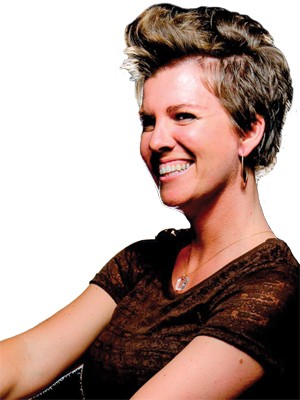 Kourtney Barrett
Founder and Owner
Junk Brands
Fayetteville
Age: 33
Kourtney Barrett
Kourtney Barrett knew at an early age that being a business owner was in her sights, especially given her family's entrepreneurial history. Her father owns Egis Environment Consulting of Bentonville.
For Barrett, the dream of launching Junk Brands came from a desire for American ingenuity and a passion for healthy living. Junk Brands, based in Bentonville, specializes in headbands, though Barrett has hopes of expanding the product line to include lifestyle apparel.
She launched Junk Brands in 2011 with an emphasis on receiving support from the community. "It breaks my heart to have to look out of the U.S. to create products," Barrett said, explaining her business philosophy of looking locally before outsourcing.
The company's latest efforts include establishing partnerships with companies in the U.S. and internationally such as Reebok FitHub stores. Most recently, Barrett secured an opportunity with fitness company CrossFit to market her headbands and is in talks with retailers such as Dick's Sporting Goods and Buckle to sell her products in their stores.
Before entering the world of business ownership, Barrett was an award-winning real estate broker for Grubb & Ellis of Bentonville, a Web developer at Acxiom and a corporate sales representative at AT&T.