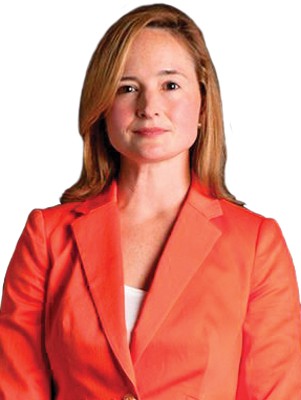 Melissa Boswell
President
TaxPro
Little Rock
Age: 36
Melissa Boswell
Melissa Boswell was living in New York City when her father, owner of Information Capital, a provider of software and services to more than 475 U.S. counties, recruited her to run a spinoff called TaxPro.
Since Boswell was named president, the company has grown into a leading provider of billing and collection software for county governments across Arkansas, including Pulaski County.
"Certainly TaxPro growing as a significant player in Arkansas is absolutely a professional goal," Boswell said. "I have big goals for the company and we've partnered with the right people to get there."
With the software, several counties were able to offer for the first time this year emailed property-tax statements, she said. "I can definitely say my clients are driven, forward-thinking people," Boswell said. "Taxpayers can go online, create a profile and link up their accounts and pay online. It really is saving the counties money on postage and mailing."
While living in New York, she opened a nonprofit performing arts company and developed community educational programs for low-income families.
Boswell has a Bachelor of Fine Arts degree from New York University.