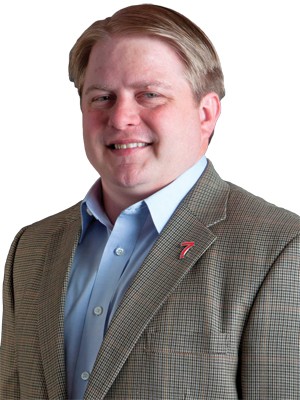 Matthew Campbell
Managing Partner/Editor
Pinnacle Law Firm/Blue Hog Report
Little Rock
Age: 36
Matthew Campbell
Attorney Matthew Campbell is probably best known to the public as a take-no-prisoners political blogger. "If you're going to be a bear, be a grizzly," he said about his approach to life. About his blogging, he was advised to "keep it factual and document the hell out of it and you'll be fine."
After graduating from Washington University School of Law in St. Louis, Campbell moved to Little Rock and eventually landed a job with the Arkansas Supreme Court. It was there he wrote the memo that formed the court's majority opinion ordering additional DNA testing in the West Memphis Three case. That ruling led to an Alford plea and eventual release of the men convicted of killing three boys in 1993.
As a private attorney, Campbell successfully defended a Fort Smith police officer wrongfully suspended from work.
His work on Blue Hog Report, the blog he started to follow political races, has led to the resignation of the lieutenant governor and forced a circuit judge to withdraw from a state Court of Appeals race. It also caused the secretary of state to stop using tax dollars to hire outside counsel.
Campbell volunteers for the nonprofit Gain Inc. and said his mentor is Little Rock attorney David Couch because "we seem to have a similar interest in public policy and public-good lawsuits."