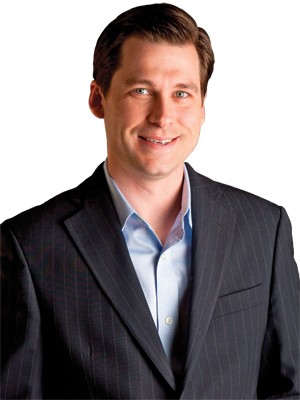 Brent S. Gambill
Senior Director of Digital & Social Media
Mitchell Communications Group
Fayetteville
Age: 35
Brent S. Gambill
Brent S. Gambill grew up in Paragould and graduated from Ouachita Baptist University.
After law school at the University of Arkansas he went to work for the Los Angeles Dodgers in public relations. A year later he joined SiriusXM Sports, where he was executive producer of sports programming. He founded and directed the satellite network's social media for Major League Baseball and the National Football League and wrote their social networking and practices policy.
"We were doing things that were revolutionary at the time," he said about the use of social media.
In 2012 he joined Martin-Wilbourn Partners of Little Rock, where he built the agency's digital and social media practice. In April, he took a job with Mitchell Communications Group as senior director of digital and social media.
He is active in the Little Rock Rotary Club and co-chaired the Miracle League of Arkansas opening day event. He does social media for the annual Broyles Award and volunteers at Our House.
"You can always outwork people," he said of his career philosophy.
A mentor of his was Dodger announcer Charley Steiner, who was "a wonderful person to work with, to learn not only about baseball but … about broadcasting and public relations."