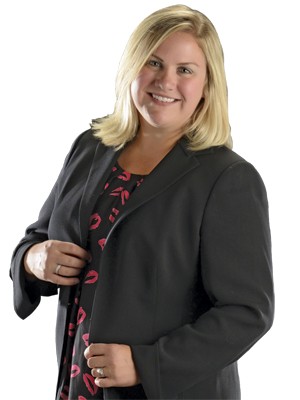 Bess Heisler Ginty
CEO/President
Kids for the Future
Forrest City
Age: 32
Bess Heisler Ginty
With a degree in International Relations/European Studies from the University of Arkansas, Bess Heisler Ginty had no plans to return to Forrest City to run her family's business.
But after earning a master's in public administration from George Mason University and working for U.S. Sen. Mark Pryor, D-Ark., she returned to lead Kids for the Future, a business started by her father that employs about 500 in five Arkansas Delta counties.
"Every day we're helping families that are impoverished," she said.
Since Ginty returned in 2010, the number of children receiving services in the mental health clinic has jumped from 127 to 600 and the number of employees has risen from six to more than 70. On the intervention treatment side, the number served has risen by 200 to 550, and the number of employees has doubled.
"Our mission with early intervention is to get these kids who are starting out delayed caught up for kindergarten, so they can go mainstream," she said.
Ginty credits UA Professor Fiona Davidson with having the "biggest impact on me early."
Ginty said she helped make policy on Capitol Hill but never saw it implemented. Now she does. "We're able to do some really cool things in the community."