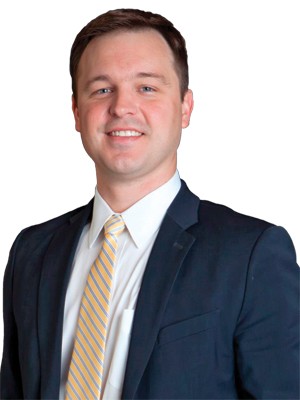 Jared Henderson
Executive Director
Teach for America
Little Rock
Age: 35
Jared Henderson
Seeing students in their learning environment further accelerates Jared Henderson's zeal for improving Arkansas' education system. "I make it a point to be in classrooms often," he said. "I can feel the potential even in the schools that suffer financially."
As executive director at Teach for America, based in Little Rock, Henderson is a leading force in improving public education.
Henderson provides teachers to about 40 schools in the Delta region, seeking to find the best college graduates to become educators at low-income schools.
He was previously senior vice president of regional operations at Teach for America, responsible for overseeing school systems in eight states.
An Arkansas native, Henderson graduated from the University of Arkansas at Fayetteville with a bachelor's degree in computer science and physics. He then received his master's in business administration from the Harvard Business School and was a Dean's Fellow at the Harvard Kennedy School of Government.
Starting this summer, his goal is to bring 70 teachers to 15 districts in the state, primarily in the Delta region.
Henderson helps with the AR Kids Read tutoring program, working with Pulaski County schools and about 300 volunteers.