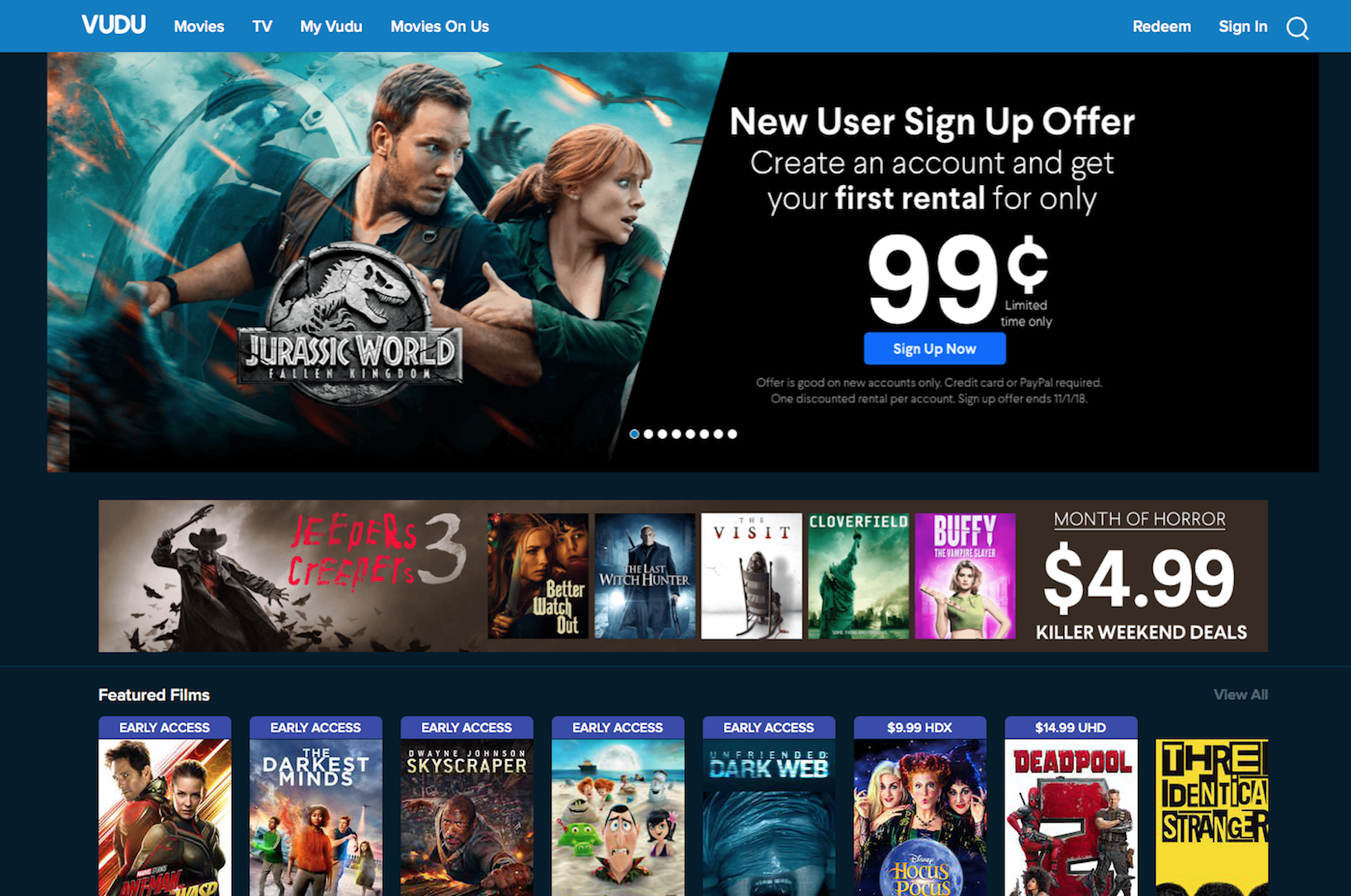 Vudu, Walmart's video streaming service.
Walmart Inc. of Bentonville is moving ahead with efforts to strengthen its Vudu video-on-demand service, inking a content deal with Metro Goldwyn Mayer studios.
Reuters reported the news on Monday. Walmart and MGM are scheduled to officially announce the deal at a conference Wednesday in Los Angeles.
"Under this partnership, MGM will create exclusive content based on their extensive library of iconic IP (intellectual property), and that content will premiere exclusively on the Vudu platform," Walmart spokesman Justin Rushing told Reuters.

The focus will be on family-friendly content that Walmart customers prefer, Rushing said.

These shows will be exclusively licensed for a period of time to Vudu for North America, and available on Vudu's free, ad-supported service Movies On Us. Vudu will also commission and license original shows from other sources.
The move comes months after The Information reported that Walmart was "considering launching a subscription streaming video service to compete with Netflix and Amazon Prime Video ..." The plans were to include developing its own programming and offering it for less than $8 — undercutting rivals like Netflix and Amazon Video.
Today's Reuters report disputes some of those claims. Citing "company sources," Nandita Bose writes that the retailer doesn't "intend to spend billions of dollars on producing or acquiring exclusive content as of now. The retailer continues, however, to look at options to boost its video-on-demand business and offer programs that target customers who live outside of big cities."
Walmart has been thinking about Vudu for some time. In a critique published in March, Bloomberg noted that the retailer has owned the service since 2010 — before rival Amazon launched its VOD product — but failed to weaponize it.
In 2014, Doug McMillon, Walmart's newly minted CEO, told journalist Kara Swisher that he'd like to sell more digital movies. At the time, Vudu attracted fewer than 2 million users a month, according to comScore. "We aspire to sell more," McMillon said.