If everything goes as scheduled, I made a virtual presentation on Friday to the Arkansas Society of CPAs about fraud in the Small Business Administration's Paycheck Protection Program. I wrote about PPP fraud in this space back in September, but I've learned even more about it while researching the topic for the ASCPA.
As always when I delve into white-collar crime, I've been reminded that I was born suspicious but not devious. This combination has created a fascination with crime stories since my childhood. Criminals confirm my worst suspicions about my fellow man, but their crimes — especially complex ones — always surprise and fascinate me.
As I studied up on dozens of PPP fraud cases filed around the country since May, several common elements began to emerge:
► Phantom employees.
This is a given, since the Paycheck Protection Program was designed, foremost, to allow businesses to keep paying employees as the early stages of the COVID-19 pandemic brought business activity to a near standstill, and the size of the forgivable loans depended on the size of the payroll.
Some of the defendants claimed hundreds of nonexistent employees, as if that wouldn't be discovered pretty quickly. This helps explain why so many of the indictments, so far, involve applications for loans that were many times bigger than the $107,000 average. You know the saying: Pigs get fat and hogs get slaughtered.
► Fictitious businesses.
Obviously, there has to be a business in order to have employees. But rather than actual business owners who dishonestly inflated their employee counts in order to receive bigger loans, the first crop of indictments seems to be folks who incorporated new businesses (and then backdated the documentation) or resuscitated defunct companies specifically for the purpose of making fraudulent PPP applications.
► Bogus tax forms.
One document mentioned in multiple cases is the IRS Form 940, the Employer's Annual Federal Unemployment Tax Return. This is a relatively short, relatively straightforward declaration, and I suspect it might then be relatively easy to forge.
► Applications with multiple lenders.
In the cases I reviewed, it was common for the first lender to deny a fraudulent application, at which point then the defendant would try a more modest application with another lender. Sometimes that worked: One Texas man's $5 million application was denied, but he got $500,000 from another lender.
Sometimes no lender was fooled: In the first case involving an Arkansan, 32-year-old Benjamin Hayford of Centerton applied for a PPP loan from Arvest Bank (the only bank that fits the description in the indictment) and then with an Oklahoma bank, and doesn't seem to have received money from either of them.
But the reverse is also true. A New Jersey attorney scored $3 million from each of three lenders. And in the second Arkansas case, Ganell Tubbs, 41, of Little Rock used a third-party fintech service, BlueVine, to get a $1.5 million PPP loan from a Utah bank. Then she used Kabbage to get another $400,000 from a New Jersey bank. (She also claimed to employ a couple of hundred people in her home-based business.)
---
Now, it would be fair to point out that the number of PPP fraud cases nationally still seems to be fewer than 100. (I couldn't find a comprehensive list, even from the Department of Justice.) And that's a very small percentage of nearly 5 million loans.
But there is reason to believe that more are in the pipeline. Perhaps many, many more.
The banks that fronted the money for the PPP have a vested interest in making sure the loans are eligible for forgiveness, and promptly. Federal bank regulators encouraged them to be on the lookout for fraud, and they were. The Project on Government Oversight, a nonprofit watchdog organization in Washington, D.C., reported in September that banks filed 489 reports of suspected business loan fraud with the U.S. Treasury Department's Financial Crimes Enforcement Network in the month of June — the highest monthly count ever and triple the average.
Then the number of reports to FinCen swelled to 1,044 in July — nearly seven times the monthly average in the pre-PPP days. "This will be taking up a lot of our time for the foreseeable future," Hannibal Ware, the inspector general of the Small Business Administration, told the Wall Street Journal.
---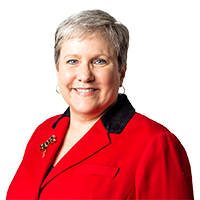 Gwen Moritz is the editor of Arkansas Business.