The name Tony Piloseno may not ring any bells, but if you were paying attention to anything besides the ignominious end to President Trump's election challenges and the Dow Jones cracking 30,000, you might have heard his story. Piloseno is the Ohio University senior who was fired from his part-time job at a Sherwin-Williams store after his short paint-mixing videos attracted more than a million followers on the TikTok social media platform.
Exactly why Piloseno was fired back in July seems to have been diluted in the retelling. BuzzFeed, perhaps not the finest purveyor of information, reported on Nov. 18 that Piloseno had for months been trying to call the company's attention "to his viral account as an example of what Sherwin-Williams could do on social media and by marketing its brand to a younger audience."
"But instead," BuzzFeed News reporter Tanya Chen wrote, "it led corporate personnel to investigate his social media account, and they ultimately fired him after determining he was making 'these videos during [his] working hours' and with company equipment."
It's a perfect story: Hardworking young man full of energy and ideas finds unlikely success, only to be knocked down by the establishment that feels threatened by a new generation of talent. Then the payoff: Our hero was hired by a Florida paint store and will be finishing his degree remotely.
Maybe a little too perfect. Only after BuzzFeed's story was published was a comment from Sherwin-Williams added. (It's not clear from the wording whether the paint manufacturer was asked for its side of the story earlier or not.) According to a corporate statement, it was a "customer's concerns" — not Piloseno's attempt to pitch his brilliant marketing ideas to his own employer — that caused Sherwin-Williams to check out his TikTok account.
The local newspaper in Athens, home of Ohio University, seems to have done a better job of getting to the bottom of Piloseno's termination: a customer complaint about a video in which he mixed blueberries into a can of white paint.
"Months later Piloseno said he received a call from the company's loss prevention department that said a customer complained about the viral blueberry video and the company representative terminated him on the spot," Ben Peters reported in The Athens News.
That's somewhat different from the impression left by BuzzFeed, perhaps because it was armed only with Piloseno's original sob story.
Ultimately, a Sherwin-Williams communications executive told Buzzfeed that an investigation into the complaint about the blueberries video found "multiple company policy violations." According to Piloseno's termination letter, those included "gross misconduct," which included "wasting properties [and] facilities" and "seriously embarrass[ing] the Company or its products."
Piloseno's story quickly developed mythological qualities, and there may still be factors known only to Piloseno and Sherwin-Williams. But from what we know at this point, it seems to me that Sherwin-Williams may have acted rashly in firing a young man who loves paint and had stumbled upon the kind of marketing bonanza that few companies can achieve even with millions of dollars of strategy. His violations of company policies seem relatively minor — young employees sometimes need guidance that way — and his talent could have been channeled for the company's benefit.
Instead, it's a big ol' PR nightmare for Sherwin-Williams, and the owner of a paint store in Florida is the beneficiary.
---
Someday I'll succeed in persuading Michael Pakko, chief economist at the Institute for Economic Advancement at the University of Arkansas at Little Rock, that the queue of announcements for our weekly Movers & Shakers feature is a bona fide economic indicator.
When the pandemic hit in the spring, the kind of announcements that go on that page came to a virtual standstill. Few people were being hired or promoted, and sending out news releases about awards or new board members became a very low business priority.
Then over the summer, the floodgates opened, and soon we had a backlog that keeps growing. Items that appear this week arrived in early October, and for the second week we have dispensed with the Super Mover feature in order to open up more room for personnel news. No industry category has been busier than health care, which might be an economic indicator as well.
If you are waiting to see an announcement in print, be assured we're working on it. And the queue is still open for more: arkansasbusiness.com/movers.
---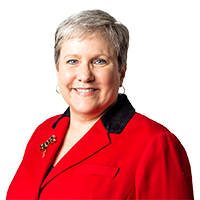 Gwen Moritz is the editor of Arkansas Business.