Two events last week showed lawmakers seeking simple solutions to complex problems. But as most business owners and managers know, there's no such thing as a quick fix.
On Tuesday in Washington, President Joe Biden pledged $1 billion from his $1.9 trillion coronavirus relief plan to help independent meat and poultry producers compete with a handful of multinational giants, including Tyson Foods Inc. of Springdale, whom the administration blames for fast-rising food prices.
High prices are weighing on an otherwise robust economy and remain a top concern among rank-and-file consumers and business leaders. According to The Washington Post, November beef prices rose by 21% from last year. More broadly, food prices were up by 6.4%, and the index for meat, poultry, fish and eggs rose by 13%. Facing a low approval rating and heading into the midterm elections, Biden has every reason to do something — anything — about rising prices.
But Tyson and the other big meatpackers say grocery store sticker shock doesn't come from a place of greed but complex market forces, and other voices back them up. They point to intense, post-COVID consumer demand colliding with production hobbled by the pandemic and last year's severe weather. There's also the other rising costs that everyone faces, including a more expensive and harder-to-retain workforce and rising input costs. And there's the supply chain backups that have made everything more expensive to get on time.
This isn't to say more competition among meat and poultry producers wouldn't be good. But Larry Summers, a Democrat and former treasury secretary, doesn't think Biden's antitrust proposals are the right way to fight higher prices. Inflation, not corporate power, is the bigger problem: "There is no basis whatsoever thinking that monopoly power has increased during the past year in which inflation has greatly accelerated," he said on Twitter.
---
The day before Biden met with farmers, Arkansas lawmakers sought a silver bullet to combat the high costs of travel nurses for hospitals.
It's a problem Arkansas Business readers are well aware of, thanks to Senior Editor Mark Friedman's reports about the high cost of travel nurses and the effect those prices are having on hospital balance sheets.
As Friedman has reported, hospitals have increasingly relied on the nurses, who work under contract and are supplied via third-party companies, to boost their workforces amid the crush of COVID cases. They're not cheap. Administrators told lawmakers last week that in some cases they're paying $150 per hour to travel nurse companies for each contract worker, well above the $22 to $35 per hour they might pay a nurse on staff. Friedman reported last year that, were it not for federal rescue money, Baptist Health of Little Rock would have fallen into the red in part because of expenses tied to travel nurses.
During the hearing, Rep. Mary Bentley, R-Perryville, asked whether the attorney general's office should investigate travel nurse companies for price gouging. In response, Jodiane Tritt, executive vice president of the Arkansas Hospital Association, said that when other states tried to limit what the companies charge, hospitals there were unable to find nurses, making things worse. "I don't think anybody has the answer because it is a supply and demand issue literally all over the country," Tritt said.
That exchange opened a discussion of the long-recognized need for Arkansas to promote nursing as a good career and expand the programs that train them. You see, in addition to more nurses, Arkansas needs more nursing instructors and a plan to get everyone excited about an in-demand profession that never gets its due. Tax credits for nursing faculty and student loan forgiveness might also help, lawmakers were told.
---
In both cases, lawmakers are looking for quick fixes — massive subsidies to independent competitors, a way to cap wages paid to contractors — to complicated problems with tangled roots that run deep and wide.
Their motives are good; no one wants to pay inflated prices for food, and hospitals can't provide critical care without a well-staffed, qualified workforce. But the reality of each situation doesn't make for easy answers. Indeed, the wrong solution to a difficult problem can make things worse or waste valuable resources — time, money — that put off a viable strategy.
What else, for example, could we do with a billion dollars?
---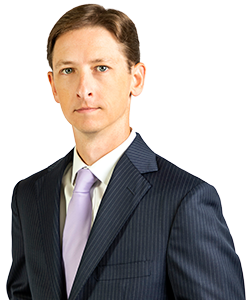 Lance Turner is the editor of Arkansas Business.