Last week, Senior Editor Mark Friedman reported how cybercrime is on the rise and shared tips for how businesses of all sizes can protect themselves from ransomware and business email compromise.
If your business isn't taking at least some steps to insulate itself from attack, I'd recommend Friedman's story as a discussion point for your management team or even a starting place for action. While online scams and hacking have been around for decades, bad actors are becoming more sophisticated and scaling their operations to target more people. Most businesses, even the smallest among us, are at risk.
How big is the threat? It's hard to say. As Friedman reported, companies are often embarrassed or don't want to risk alienating customers by acknowledging a breach, making accurate statistics on cybercrime hard to get. According to the FBI, the amount lost to cybercrime and the number of victims in Arkansas are much higher than what is officially reported.
But the recent cyberattack on the Arkansas Democrat-Gazette's distribution system, PressReader, was impossible to conceal. D-G President Lynn Hamilton told arkansasbusiness.com that frequent disruptions would frustrate subscribers and "be harmful to the Democrat-Gazette," adding, "Also, they would prove fatal to PressReader as a business enterprise."
But even bigger schemes make the news. Among the most serious: last spring's shutdown of the 5,500-mile Colonial Pipeline, which, according to NPR, supplies nearly half of the East Coast's fuel. Hackers holding the system hostage demanded a $4 million ransom. Executives didn't deliberate long — they paid up the very same day. But it took six days to get the pipeline running again.
(That horror story, which could have been much worse, is in line with what Ted Clouser, president and CEO of PCA Technology Solutions Inc. of Little Rock, told Friedman in his story last week. Criminals seeking ransom have done their homework and will ask for an amount the company can afford. "If they come after a $2 billion organization, they can ask for a million," he said. "This is an entire operation that's run like a business, and they do it very well.")
So it was no surprise last week when a labor analytics company, Emsi Burning Glass of Boston, reported that February cybersecurity job postings spiked by the most it has seen since it began tracking them 10 years ago. The firm, which examines millions of job postings to detect labor trends, said there were 77,523 cybersecurity postings in February across the country, up 31% from December and 74% from the same month last year.
The demand for cybersecurity professionals tracks with what Assistant Online Editor Sarah Campbell-Miller found when reporting her March 7 story on the need for cybersecurity talent in Arkansas. In it, she reported that, as of the beginning of the month, there were 1,900 open cybersecurity positions in Arkansas alone, a number expected to "skyrocket" in the coming years. In all, the U.S. Bureau of Labor Statistics has predicted 33% growth in the employment of information security analysts nationwide between 2020 and 2030.
Fortunately, Arkansas is working to fill those jobs. Campbell-Miller's report finds Arkansas educators, nonprofits and businesses coordinating to educate students, starting in K-12 schools, through basic cyber curricula, to prepare them for possible careers in cybersecurity. They're also aiming to establish career pathways through higher education institutions, mentorships and professional development opportunities in the public and private sectors, and programs to reskill and retrain unemployed or underemployed Arkansans in cybersecurity or other computer science jobs.
Moreover, they're teaching the teachers. The University of Arkansas at Little Rock is offering free graduate certificates in cybersecurity education to 90 high school teachers this summer — certificates will enable them to teach college credit courses in their schools, putting more students on cyber-career paths.
I've not even mentioned the governor's long-running efforts to put computer science education in K-12 schools, a consistent focus throughout his administration.
In a state that's often near the bottom of national rankings, Arkansas' aim to train more cybersecurity professionals stands out. Albert Baker, chair of the University of Arkansas at Little Rock's Department of Computer Science, told Campbell-Miller he's been "blown away" by the collaboration among the governor, legislators, colleges and others on all levels of computer science education.
Arkansas, it seems, is poised to be a leader in cybersecurity. There's no shame in that.
---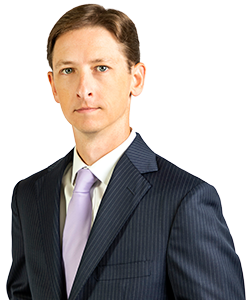 Lance Turner is the editor of Arkansas Business.